wróć
Baltic Jet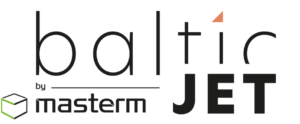 Baltic Jet to inwestycja która na stałe zmieni oblicze nabrzeża Ustronia Morskiego.
Dzięki nowoczesnej i niepowtarzalnej konstrukcji przypominającej luksusowy jacht, większość apartamentów będzie posiadała widok na morze. Doskonała lokalizacją pozwoli cieszyć się urokami otaczającej natury, z jednej strony mamy bezpośredni widok na bezkres morza, z drugiej zaś niczym niezaburzony obszar Natury 2000 i piękny sosnowy las.
Obiekt będzie składał się z 108 apartamentów, od 24 do aż 257 metrów. Na dwóch kondygnacjach będzie możliwość wyboru apartamentów z antresolami, dzięki którym z każdego wnętrza będzie można się cieszyć się bezpośrednim widokiem na morze. Lokale na parterze posiadać będą własne tarasy, w których można będzie cieszyć się prywatnym widokiem zachodzącego słońca nad wodami Bałtyku oraz słuchać szumu fal, popijając kawę o poranku.
Inwestycja położona będzie tuż przy samej plaży, w pobliżu szeregu tras i ścieżek rowerowych prowadzących prosto do Kołobrzegu.
Dzięki pierwszej linii zabudowy nad brzegiem morza, oraz zapierającemu dech w piersi widokowi z każdego piętra , inwestycja będzie przyciągała licznych turystów , zaś baseny , strefa SPA, sauny , sala fitness sprawią , że pobyt nad polskim morzem poza sezonem , stanie się samą przyjemnością.
Baltic Jet to luksusowa inwestycja z doskonałą lokalizacją, architekturą i idealnymi warunkami wynajmu. Spełni oczekiwania najbardziej wymagających klientów.
Budynek posiada 4 kondygnacje naziemne wraz z parterem oraz 1 kondygnację podziemną.
Planowane oddanie do użytkowania – koniec 2023 roku.