wróć
Osiedle Bokserska 71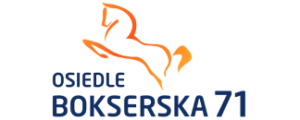 Osiedle Bokserska 71 to nowy projekt Dom Development położony w prężnie rozwijającej się części Służewca.
Inwestycję wyróżni charakterystyczny design, który nada jej niepowtarzalnego charakteru, a doskonała lokalizacja w pobliżu centrum biznesowego, Galerii Mokotów oraz terenów zielonych umożliwi wygodne korzystanie z bogatej oferty wielkiego miasta.
To osiedle to propozycja dla ludzi aktywnych, którzy żyją pełnią życia!
Osiedle Bokserska 71 zaprojektowano w nowoczesnym stylu z zastosowaniem szlachetnych materiałów na elewacji, w tym ceramiki i szkła hartowanego z nadrukiem. 6-piętrowy budynek w kształcie odwróconej litery E będzie od zachodu obniżał się kaskadowo do 4 pięter, co pozwoli na powstanie lokali z obszernymi tarasami na dwóch najwyższych kondygnacjach.
Atrakcyjnym wyróżnikiem inwestycji będzie charakterystyczny motyw przewodni symbolizujący ruch i dynamikę, który pojawi się w postaci licznych elementów artystycznych.
Na dachu pełnym zieleni powstanie ogólnodostępny taras z widokiem na tereny wyścigów konnych oraz zainstalowane zostaną panele fotowoltaiczne.